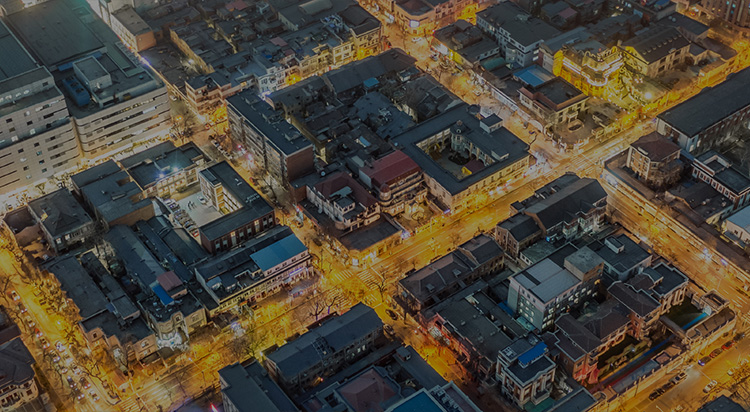 TOP > Business top > Semiconductor
Offering LSI only AXELL can make both now and in the future.
Exciting graphics and immersive sound.
You also cannot take your eyes off of its gimmick and lighting stirring enthusiasm. Just one chip is enough to deliver a variety of entertainment which is unique to Amusement machines.
That is our high-performance LSI.
Through our work in the Amusement industry, we can bring our LSI application-specific and we believe that our strength in developing drives the future only Axell can reach.
As one of few Japanese LSI manufacturers, we never stop our evolution and long-term supply.

Overwhelming graphics performance based on image compression and high-speed drawing technology
We have developed various core-technologies as well as graphics. Our original image compression technology boasts not only high compression rate but also its outstanding super imposed video, so creators' idea can become in real.
Outstanding video replay based on image compression and high-speed imaging

We have internally researched and developed various underlying technologies including those for graphics, spawning proprietary image-compression technologies. They achieve not only high compression rates, but outstandingly superimposed semi-transparent videos, to make the results as true as possible to the creator's idea.

Optimized performance with the minimum circuits

Our years of work enables users to control functions with only one chip, which are required in amusement machines such as graphics, sound, lighting, and gimmicks at minimal cost.

Our support

Our specialized engineers will support you on how to use the LSI, as well as how to bring out their best performance according to your contents, right from the development phase. As our LSIs have been fully developed internally, we can offer the best solution for your needs.
High-performance memory modules to store video content
Exploring for a more beautiful content and a variety of entertainment continues to deliver better experience of gaming and story. In amusement machines that require processing multiple images simultaneously, its memory modules are also required to be high-spec. As a leading amusement-dedicated memory module company, we will support advancement of machines and stable supply.
https://www.aimrage.co.jp/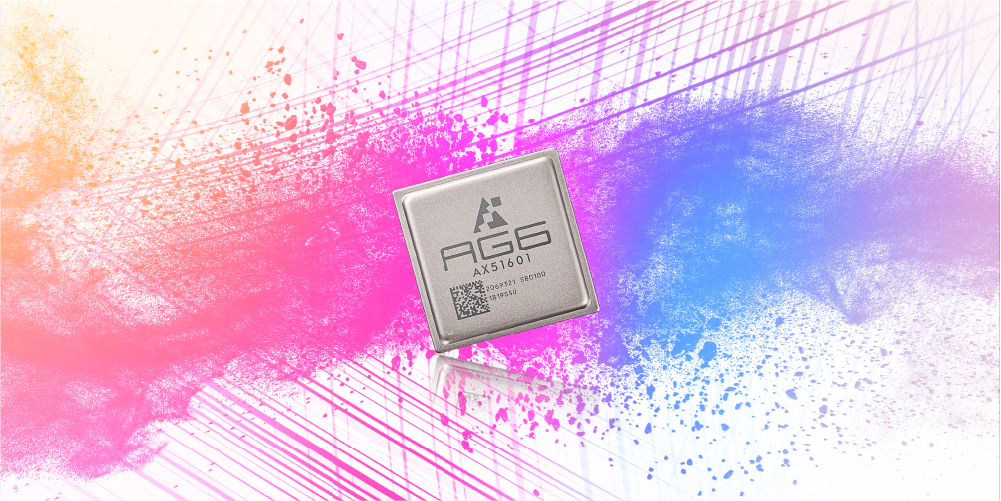 AG6, a high-performance LSI with all of the features you need.
Videos

Our original video codec "Rapic6" can play 68 highly compressed video at 30 frames/sec in Full-HD size and enables real time processing of many layered videos and audio post effects.

Lighting and gimmicks

Our original codec "LUMIE6", which compresses lighting patterns can play multiple layered LED patterns as well as half transparent effect. Movement of gimmicks also requires no CPU with its internal circuits.

Audios

Our original sound codec "Aqlis6" can play 64 highly compressed audio sources simultaneously mixing and outputting to 8 speakers. Various audio effects are also available in real time processing.

Development environment

We offer a group of advanced tools including an integrated development environment, enables sound and lighting edit. Also in this tool, output data from authoring tool can directly be played on the target board.

Multi-variety LSIs for embedded systems. We keep long-term supply even if order is industry-specific or small-lot.
We offer easy-to-use, high-performance graphics LSIs enabling user-friendly interface in various situations with its high resolution, high reliability, low energy consumption performance, also achieving lower system cost required for embedded systems. We also keep long-term supply, which is an important factor for our customers in embedded system manufacturing.
Made for the essential features required in embedded systems.

For the usage in such fields as FA, measuring and medical equipment, coffee machines at convenience stores, and control panels in power shovels

Non-OS

Even though there are advantages in OS based development, You cannot be free from its disadvantages such as unavoidable activation time and slower processing compared to RTOS. Our graphics LSIs are the answers for industrial equipment requires no OS.

Drives research and development for AI accelerators for automatic driving

We take part in NEDO's public offered R&D project to develop AI accelerators that can achieve high efficiency and hi-speed.

Mining hardware VMINE ASIC

VMINE ASIC is the first made-in-Japan ASIC for altcoins. It enables efficient monacoin mining with its world-class performances per watt.
User Benefit
Able to represent contents that creators imagine

Enables to develop high-performance systems at low cost

Reduces much development cost

Long-term supply and support of our products
Contact
Inquiries about Semiconductor